ROUTE 66 Blue Carpet Corridor Festival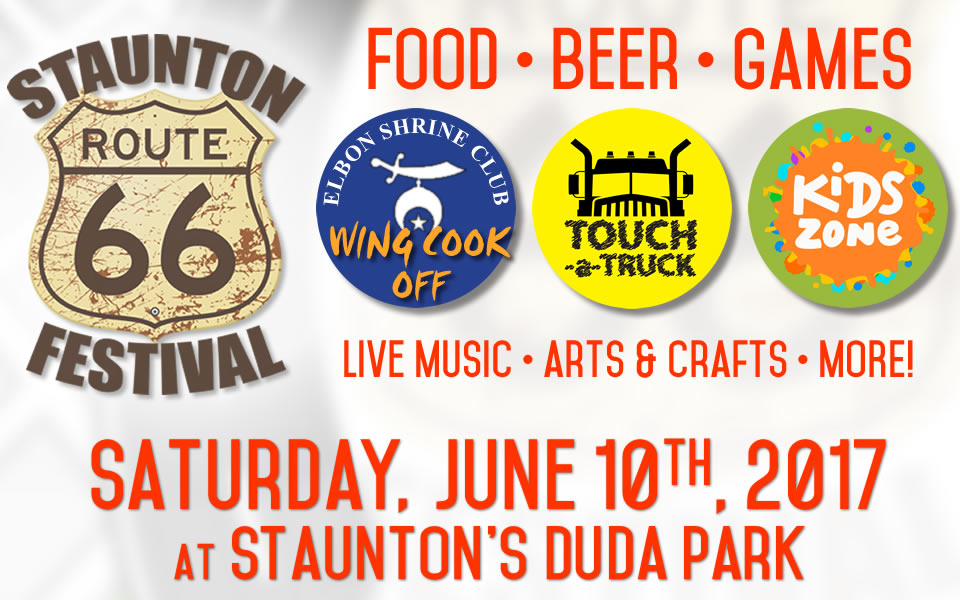 Saturday,
June 10th,

2017
Duda Park, Staunton, Illinois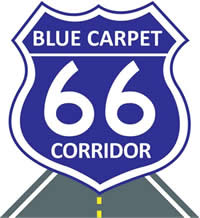 Celebrate with the City of Staunton at the 3rd Annual Route 66 Blue Carpet Corridor Festival! This year's event will be featuring old and new events with plenty for every age to enjoy. There will be food, beer, games, live entertainment, arts & crafts and more!

Events are planned to start at 10:00 am and go into the night. So join us Saturday at Staunton's Duda Park and Main Street with the Blue Carpet Corridor on Route 66!
---
Wing Cook Off - Elbon Shriners Club
The Elbon Shriners will once again be hosting their annual Wing Cook Off in Duda Park. To learn more about how you can enter and see upcoming details on this year's event, go to the Shriners' Facebook Page to learn more.
---
Touch-A-Truck
This year, Staunton's Main Street will be lined the BIG TRUCKS that make this town happen. Kids (adults?) will be able climb, touch, and check out everything about the huge vehicles!
Event starts and 10:00 am and goes until 2:00 pm.
---
Kids' Zone
Duda Garden will also be full of Big Games sponsored by the Clergy Association. Crafts and Arts are sponosored by the MAC.
---
Live Entertainment
Live entertainment starts at 11:30 am and goes into the night. Join us this year and experience:
Pete Klein & Friends
11:30am - 2:00pm
Ainad Drum & Bugle Corps
2:00pm - 3:00pm
Circus Kaput
3:15pm - 4:15pm (Magic, Stunts, Juggling, Comedy & More!)
Agent 99
5:00pm - 9:00pm
---
City Wide Yard Sales - Friday & Saturday
The annual City Wide Yard Sales sponsored by the Staunton Chamber of Commerce will be held Friday and Saturday June 9th and 10th throughout the City of Staunton. Rummage through Staunton's Hidden Treasures and see what treasures you can find. Maps with Yard Sale location will be distrubted throughout town. City Wide Yard Sales are always held the second weekend in June. Yard Sale Maps are aslo available for download, City Wide Yard Sale Guide.
---
Awesome Wings. Live Entertainment. Games. Arts & Crafts. BIG TRUCKS.... Come and enjoy! This event is sponsored by the City of Staunton, Staunton Chamber of Commerce, and the Elbon Shrine Club.
---
To learn more about the Route 66 Blue Carpet Corridor, visit: BlueCarpetCorridor.com
TAGS:
Blue Carpet Corridor
City Event
Route 66
Route 66 Festival
Touch-A-Truck
Wingfest